Borderless. Le mappe illustrate di Alex Hotchin
Borderless è il diario di viaggio di Alex Hotchin, rappresentato da una bellissima serie di 15 mappe illustrate, ognuna ispirata alla sua avventura in bicicletta di 17000 chilometri via terra,  dall'Europa al Sud Est Asiatico.
Alex vive e lavora come illustratrice a Melbourne e qualche anno fa, insieme alla sua migliore amica, decide di intraprendere quello che sarà il viaggio della sua vita.
" Not so long ago I went on a big bicycle ride with my best friend. We closed a business, threw a party to say goodbye and prepared ourselves as best we could to meet a new world. We flew from our island home to another island. Then we just rode out into the world with some sort of vague plan. In August 2011 we rode out of Glasgow, Scotland and 17,000 kilometres later we rode into Phnom Penh, Cambodia. In between we peddled through the colours falling in Europe, a Turkey blanketed in snow, a world of dreams in Iran, across the roof of the world in Central Asia, and through air and wind, fire, water and earth in Asia.
Along the way I found my freedom. My mind and imagination grew as big as the skies around me. On returning we carried so many stories – our own and those of the characters we met along the way who had generously shared theirs. This collection of all these stories made us braver. But stories are meant to be shared. It's not easy to explain the kind of life changing experience an adventure into the unknown and unexpected on a bicycle can have on you. I really struggled to do it justice in words and photos so I set out to draw it…"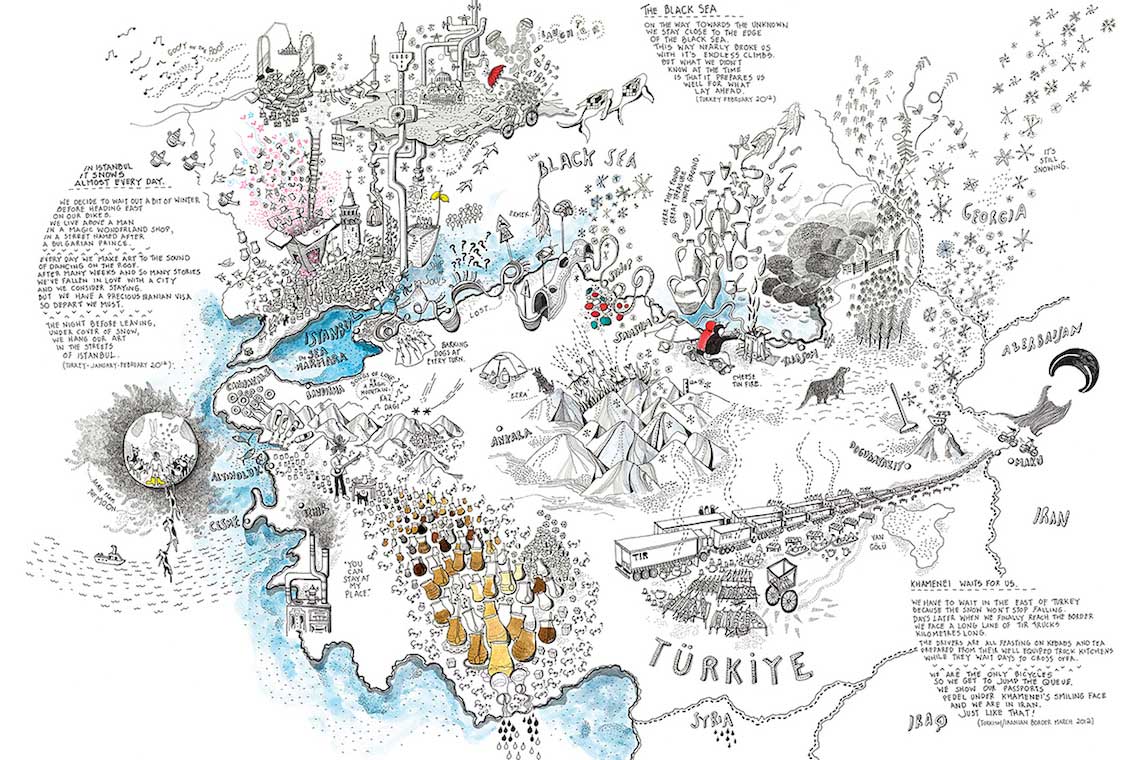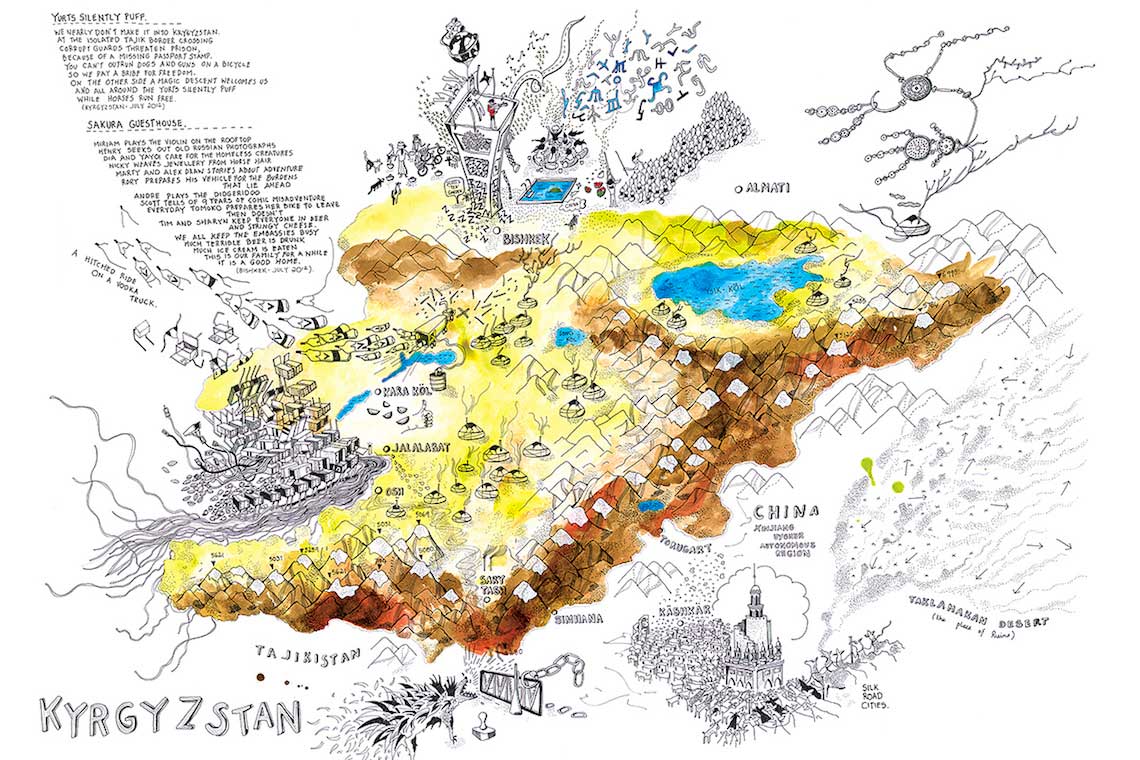 Fonte: alexhotchincom