Hitting The Wall. Caravan, stampe d'arte by Mikey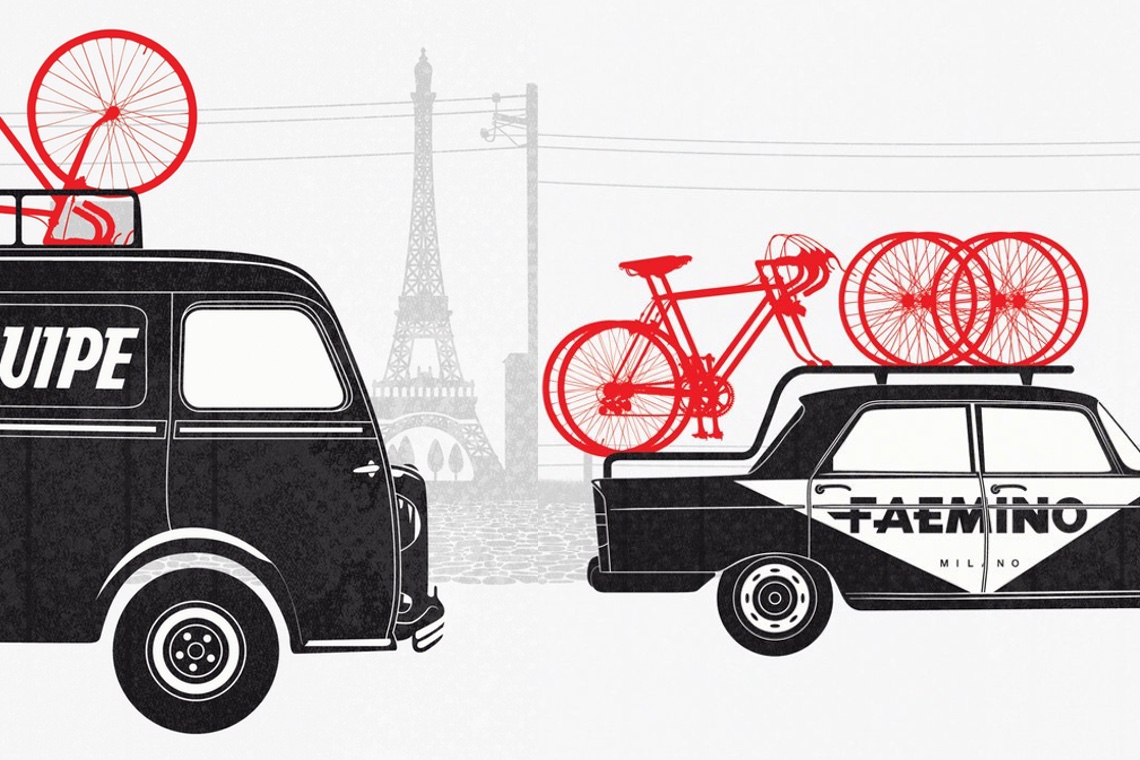 Mikey  è un illustratore e designer indipendente con sede a Londra. L'idea di Hitting The Wall è nata da una Guinness con gli amici, dopo una lunga giornata in sella. Sembrava un gioco da ragazzi, ma la combinazione delle sue due più grandi passioni, ciclismo e creatività, è stata perfetta.
E' nata così una collezione di stampe in edizione limitata a 100 copie. Ogni soggetto è numerato individualmente, quindi non esistono mai due copie identiche.
La serie che vi proponiamo oggi si chiama Caravan, ed è ispirata ai veicoli vintage, ormai diventati icone del ciclismo. Si tratta della Peugeot 404, 1970 Faemino del team Merckx e del Peugeot D3A, 1952 de L'Equipe al Tour. Offerta Speciale 35,00 €.
Offerta Speciale 35,00 €
Offerta Speciale 35,00 €