Chasing the ice in Greenland, by Jakub Rybicki
Jakub Rybicki è un fotografo e un viaggiatore "avventuriero" polacco, amante del ciclismo e dell'alpinismo, che ha girato il mondo realizzando splendidi reportage.
La sua ultima meta è stata la Groenlandia in inverno, che ha affrontato insieme ad un amico in sella alle fatbikes, trainando tutto l'equipaggiamento su delle slitte. "Chasing the ice in Greenland" è il titolo del loro racconto per immagini, che oltre a bellissime fotografie comprende anche due filmati molto spettacolari con riprese da drone.
Grandi distese selvagge, immensi ghiacciai e i cieli notturni con l'aurora boreale, hanno fatto da sfondo a questa incredibile avventura in bicicletta.
" GREENLAND Sisimiut | Arctic Circle Trail | Kangerlussuaq | Russell Glacier February 2017
DON'T BELIEVE WINTER CYCLING IS MADNESS
It's just extreme fun in overwhelmingly beautiful landscape. Of course, it's a difficult a journey. You often spend hours just pushing your wheels through deep snow, or uphill. Add no chance of any external support and you have enterprise several times harder than any trip in Europe, where at any time we can stop for good, cold, Coca Cola. Or beer.
SO WHY TO SUFFER?
For those unforgetable, unrepeatable, life-changing experiences. For landscapes so vast you can even imagine. For knowledge of your body, brain and sould that helps you later with everyday struggle. For pure satisfaction. For a goal. For photographs, that intend to pass a fraction of this cold beauty to you, sitting in front of your nice, warm and friendly computers."  Jakub Rybicki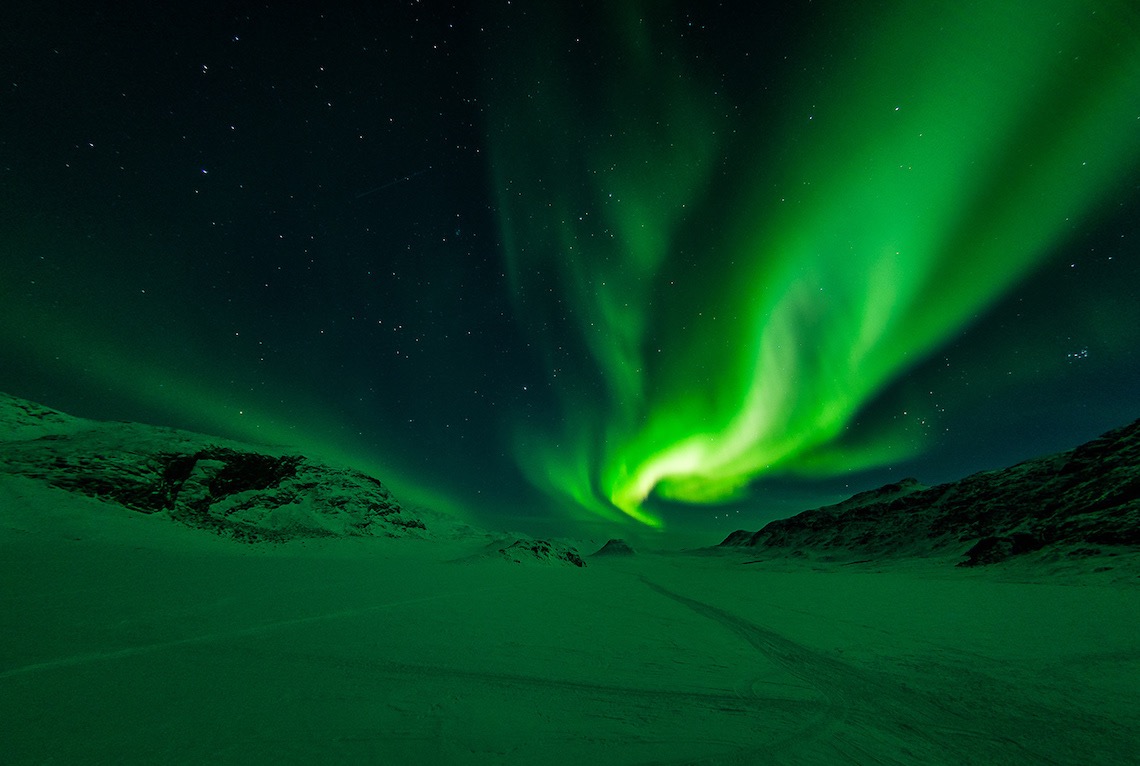 Fonte: jakubrybicki.pl