Cyclist of Amsterdam. Illustrazioni di Monique Wijbrands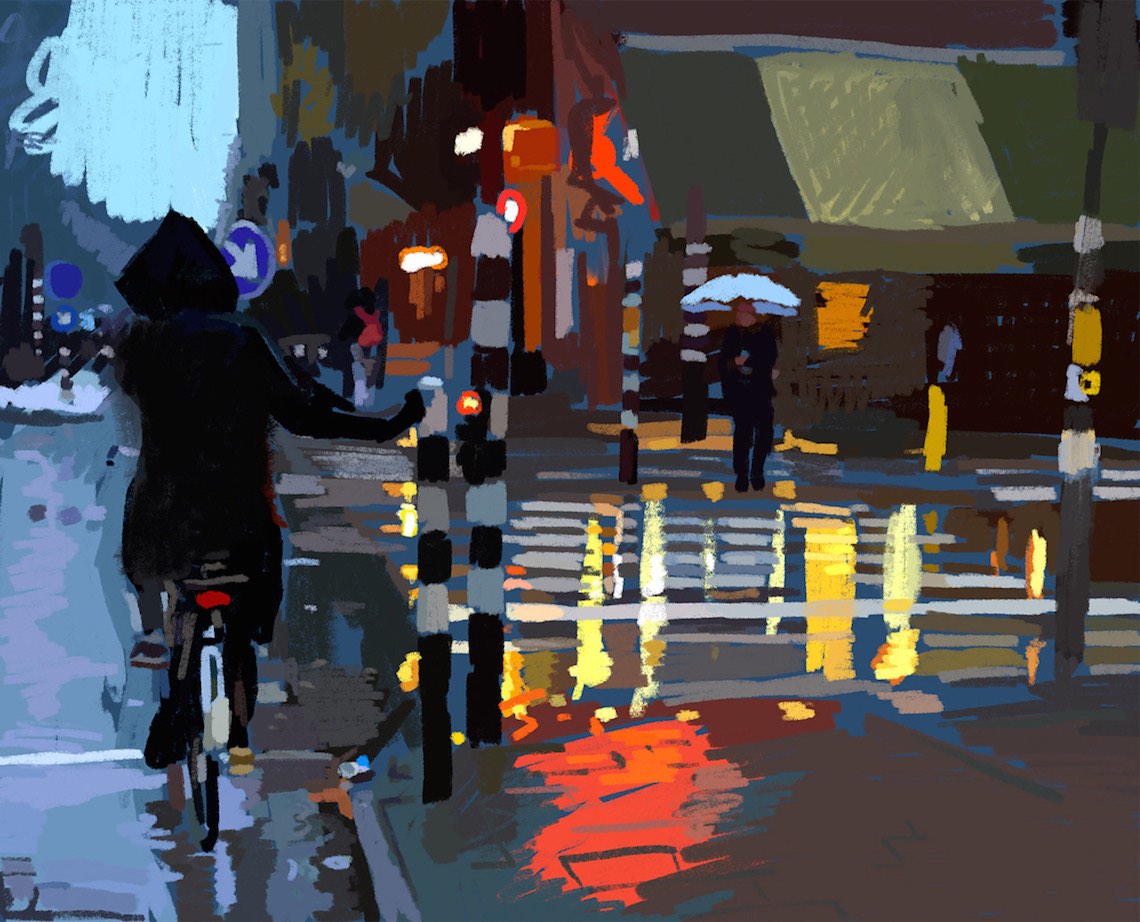 Cyclist of Amsterdam è una serie di illustrazioni realizzate dall'artista olandese Monique Wijbrands con il suo iPad. Ovviamente, come non si può essere coinvolti dalla moltitudine di ciclisti che ogni giorno si spostano in bicicletta, in quella che è insieme a Copenhagen la città più bike friendly al mondo.
Infatti Monique ogni mattina tra le otto e le nove andando in bicicletta tra de Pijp' a Amsterdam Oost, è rimasta affascinata dal flusso delle migliaia di ciclisti che come lei si recavano al lavoro pedalando. Da tutto ciò nasce questo delizioso progetto creativo.
About Monique Wijbrands
" I am an illustrator, artist and designer based in Amsterdam. Currently working in a studio on the Amsterdam canals. As freelancer I often work for magazines as an editorial illustrator but I love combining this with collaborations with other artists or design projects or days on my own working in my studio drawing, painting and looking out of my window at the people walking by."
" Clients: Algemeen Dagblad, Consumentenbond, Koninklijke Nederlandse Munt, Erasmus Universiteit Rotterdam, Politie, Holland Herald, Natuurmonumenten, Parool, FNV, NRC, Volkskrant, VUmc, Spaarne gasthuis, Twinmedia, Amsterdam & Partners, Eau d'Amsterdam, Stedelijk Museum Alkmaar, MPG, Maters Hermsen, Emerce, Leger des Heils, Ministerie van Financiën, Bas Lubberhuizen and more."
Fonte: www.moniquewijbrands.nl